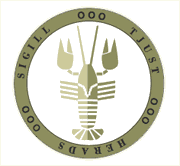 Tjustbygdens
Kulturhistoriska Förening
Since 1917, TKF has worked for documentation of the local cultural heritage, and has supported research and museum activities. TKF has, for example, partici- pated in marine archaeological projects. Some of the results of the work can be seen at the Västervik Mu- seum. The association annually publish a book with articles on maritime history, as well as the cultural life and history of Västervik and the surrounding archi- pelago. The association has also sponsored several books.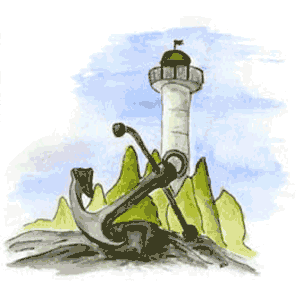 Västerviks museum
The main task of the Västervik Museum is to make the rural heritage in Tjust available to a general audience. At the museum area you will find a boat as- sembly, a lookout tower and several old buildings. The museum offers a broad cul- tural overview and a variety of exhibitions, for example a large collection of marine objects.ie in der Seefahrtshalle ausgestellt ist.
Naturrum Västervik
Do you want to learn more about animals and nature? Welcome to the Visitor Center in Västervik. The exhi- bition is focused on the sea and the archipelago and in the Visitor Center you will find aquariums with Baltic species. In the summer, there is an opportunity to par- ticipate in the Waterschool, where you can take a look below the water surface and become familiar with the Baltic species. In the Visitor Center you will also find current exhibitions about nature and environment.
Tel +46 490 211 77
www.vasterviksmuseum.se
Guided tours: English, German, French
Catalogues: English, German, French