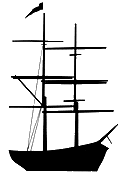 The half-timbered "Korsvirkeshuset" in Timmernabben
The village of Timmernabben has grown up around shipbuilding and seafaring. Shipbuilding flourished here between 1840 and 1921, when the last ship -ASTRID- was launched from the Ohlsson shipyard. In the middle of the 19th century there were at least three working shipyards in Timmernabben. Within a period of about 75 years nearly 80 ships were built here. The large number of shipping companies had a great impact on such a small village as Timmernabben, Just before and during the First World War 17 ships were registered here, which gave Timmernabben a prominent status as a port of register along the Kalmar Sund. Some of the bigger ships traded regularly to South America.

Timmernabben Yacht Club and the Local History Association of Ålem display the local seafaring and ship-building history in the "Korsvirkeshuset" close to the former ferryberth.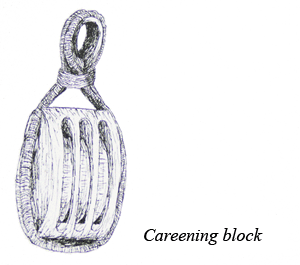 Contact persons:
Alvar Boklund, te1: +46499-23197
Gunnar Svensson, tel: +46499-23030


Guided tours: English, German, French