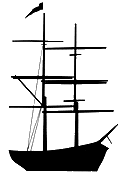 The Hullgren & Harberg Building, Pataholm
This former commercial building dominates the market-place of the old village. The maritime collections are particularly interesting because of their strong local flavour, and their focus on the ketch Förlig Wind ("Fair Wind"), the last Swedish vessel to trade without an engine. The role of Pataholm as the home port of Sweden's last sailing brig Gerda has also earned a special significance in maritime history for this little harbour. A replica of the brig Gerda has been built in the town of Gävle.
Another section is devoted to the coastal fishery.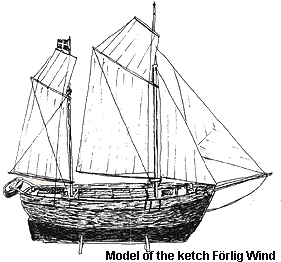 Ålems Hembygdsförening
The association Ålems Hembygdsförening founded 1918.
Contact person: Gunnar Svensson, tel. +46499-230 30
Address: Hullgrensgården & Harbergska gården, SE-394 92 Pataholm
Open: Summer Saturdays and Sundays 1400 - 1700.
Groups by agreement.
Feature: The commercial building environment
and the remainders of the scrapped ketch Förlig Vind.
Guided tours: English, German, French
Catalogues: English, German, French