Oskarshamn Maritime Museum
The collection here is comprehensive, and is acknowledged to be one of the most complete in the country. It is divided into various sections including a shipbroker's office, a sailmaker's workshop and that of a ship's carpenter, complete with tools. There is a large collection of ship portraits, and the displays include many other historic relics. The Archives house many drawings from the Oskarshamn shipyard. The arrangement of ship's portraits and artefacts is of particular interest. The Museum provides an important insight into the cultural history of the region.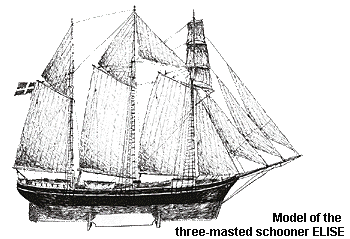 Oskarshamns sjöfartsförening
The foundation Oskarshamns sjöfartsförening founded 1940. The first museum opened 1954.
Sjöfartsmuseum Oskarshamn tel. +46491-880 45
Address: Oskarshamns kulturhus
Hantverksgatan 18, SE-572 23 Oskarshamn
Open: Tuesdays - Fridays and Sundays 1200 - 1600
Saterdays 1100 - 1500.
1/6 - 14/8: Mondays - Fridays 0900 - 1800, Saterdays and Sundays 1100 - 1600.
Feature: Ship models, ship yard history and archives.
Entrance 30:- SEK
Guided tours: English, German, French
Catalogues: English, German, French