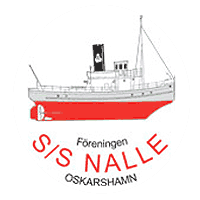 The S/S NALLE Society
Moored in Oskarshamn's inner harbor, beside the Boat and Machine Museum, lies the tugboat S/S NALLE ("Nalle" means "teddy bear"). She was entirely built at Oskarshamn's Mechanical Workshop in 1923 – from her 250-horsepower steam engine to all the interior fittings—and she is now deemed a cultural treasure. NALLE was originally coal-fired, but in the 1960's, the coal was replaced by oil. From her maiden launching and up until 1965, NALLE served as Oskarshamn's harbor tow-boat. Her predominant assignment during the winter months was ice-breaking. During World War II, NALLE was requisitioned by the navy in Karlskrona and fitted with airdefence artillery on her foredeck.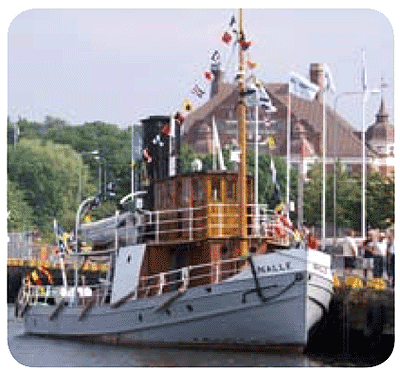 Then after 35 years in foreign hands, and ending up as a floating home in Copenhagen, NALLE was in 2000 at last reunited with Oskarshamn. An enthusiastic S/S NALLE Society was formed for maintenance of this well-preserved ship, and many eager hands have given her a thorough restoration. All work has been done with the utmost attention to traditional methods and techniques of handwork. The ambitious cultural and historical aims of the society have been subsequently recognized by the National Maritime Museum, which has awarded S/S NALLE the status of Cultural Heritage.
Föreningen S/S NALLE
www.sjofartsforeningen.se/nalle
E-mail: info.nalle@sjofartsforeningen.se