The Figeholm Maritime Museum
Figeholm's Maritime Museum occupies both storeys of the early 19th century Storehouse, and is very attractively located at the mouth of the River Norrån. It is conveniently close to the yacht-harbour and to the main street that runs through Figeholm. The principal themes of the displays include sailing ship development 1850-1950, harbour activities and local industry, including boatbuilding.
The evolution of a small coastal settlement from wharf to free township and port of register of hundreds of sailing ships is also illustrated. On the ground floor of the Harbour Storehouse, traditional local craft are displayed, together with inboard and outboard motors. Outside the museum is displayed a Storbåt , formerly used to carry cargo along the coast. A wooden pile driver is also to be seen.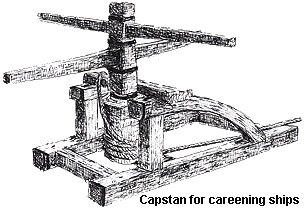 The friends of the Storehouse
The association The friends of the Storehouse is founded 1982.
Contact persons:
Anders Berg tel. +46491-314 56
Tomas Jonsson tel. +4673-034 23 98
Address: Hamnmagasinet, Ögatan4, SE-572 75 Figeholm
e-mail: info@sjofararkusten.h.se
trj@swipnet.se
Open: Summer weekdays 1200 - 2000, Saterdays and Sundays 1800 - 2000
Other access by prior appointments
Feature: local boat building.
Entrance free
Guided tours: English, German, French
Catalogues: English, German, French