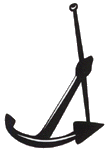 The Maritime Museum at Bergkvara
The museum is installed in a century-old harbour warehouse with views over the sea. The museum is the custodian of a complete ship's smithy on the adjacent island of Dalskär. The old warehouse is itself of historic interest, and the displays within it include photographs of personalities and ships, ship-portraits, models and all sorts of related material (navigational instruments, sailing-ship equipment, carpenters' tools etc.)
Other displays of photographs and artefacts illustrate the importance of the eel fishery since the Middle Ages and the role of the pilot service and the lighthouse service. On the lower floor a complete boat-building shop is displayed.
The extended coastal community of Söderåkra was for many years one of those most heavily dependent on sea transport. At the beginning of the 20th century, Bergkvara ranked second or third in size among all Swedish sailing ship harbours. Since the 17th century Bergkvara, Djursvik, Grämkulla and Skeppevik have all had their own shipyards.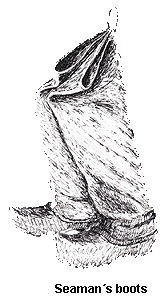 Bergkvara Hembygdsgille
The association Bergkvara Hembygdsgille founded 1945.
Contact persons:
Christer Harrysson tel. +46486-205 84, +46730 273 284
Address: Hamnmagasinet i hamnen SE-385 42 Bergkvara
Open: Summer Tuesdays - Sundays 1300 - 1800.
Other access by prior appointments.
Feature: Painted ships portraits, local eel fishery.
Entrance: Free
Guided tours: English, German, French
Catalogues: English, German, French